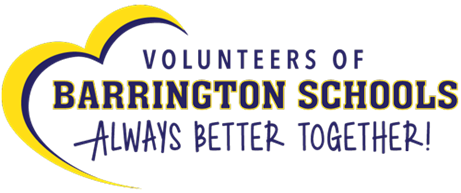 One of the great strengths of Barrington schools is having volunteers in our schools working with our students, and we are thrilled to be welcoming them back.
End of the Year Volunteering in BPS, 2020-2021 School Year
As we come close to concluding the school year, if you are interested in volunteering in our schools you will need to follow the following procedures:
1. Have a current (valid for two years) BCI on file with BPS: How to Get a BCI
2. Provide proof of full COVID vaccination to BPS:
Volunteering in the schools: Office staff will check proof of vaccination. A vaccination card or a photo of the card will be needed.
Volunteering outside the school day for a BPS event: Email proof of vaccination to the BPS volunteer office, DiMatteoA@barringtonschools.org
3. Wear a mask at all times on school premises and in the school building.
4. Sign in and out in the school office.
If you have any questions please contact BPS Volunteer Coordinator, Anita DiMatteo, DiMatteoA@barringtonschools.org.